OUR PRODUCTS & DEALINGS
COLOR ROOFING SHEETS
The Roofing Sheets are used as an external envelope for walls and roofs of various buildings and structures. These sheets are light in weight and can be easily installed. Being durable in strength, these sheets are also very suitable for new building constructions and can be the ideal material to renovate old roofs. All of our sheets are resistant to rust and require very less maintenance. To effectively fulfill various roofing and cladding needs, we use aluminum, copper, stainless steel, zinc as the base material to manufacture these excellent quality of roofing sheets. Having high percentage of recycled materials, the sheets are 100% recyclable.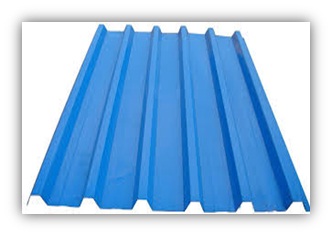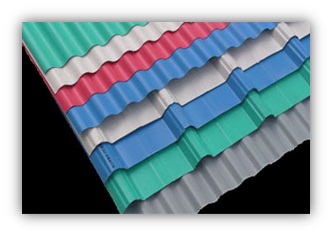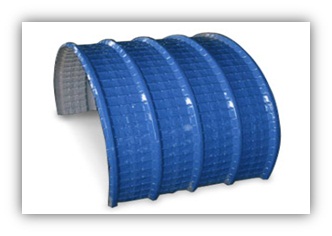 PROFILE SHEETS
Profile Sheets available in an extensive range of models that are used as an excellent material for wide variety of architectural styles. These sheets are dimensioned for exact specifications and are important building materials for roof and wall. Even more malleable, pliable, durable, ductile, foldable and flexible, these sheets now make it possible to transform the designs and structural design of the building structures. These sheets are easily installed and are very economical. With their remarkable features, these are used in wide applications like detached houses, recreational dwellings, terraced houses, residential multi-storey buildings and agricultural construction.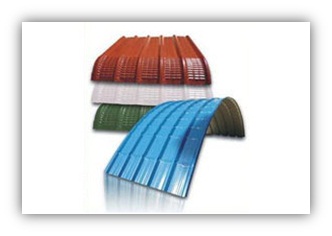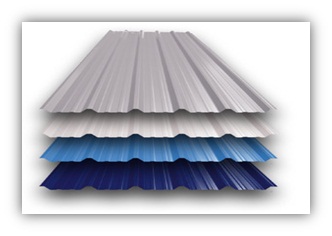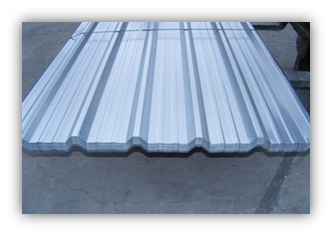 CLADDING SHEETS
Cladding Sheets fabricated by us are extensively used for roofs, walls and floor decking. Our range has lesser number of joints which makes the sheets less prone to leakage. Made using top grade galvanized steel, these sheets ensure strong resistance to wind and gravity loads. These sheets are fast to erect and allows for larger spacing between purlins, which leads to cost saving. Owing to excellent durability, easy installation and less maintenance, these sheets are widely demanded in the market.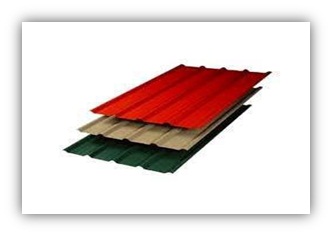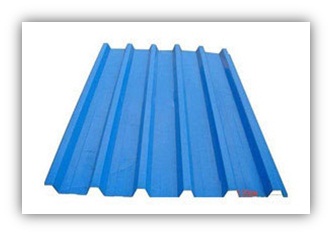 GALVANIZED CORRUGATED SHEETS
Galvanized Corrugated Sheets are manufactured using best grade steel and is widely applied in construction industry. These sheets can remove disposal and tear-off coats when installed over shingles. Our range of sheets is known for their uniformity in thickness and is extensively used in industrial, agricultural and residential applications. Ideal in extreme humidity, heat, wind and precipitation, these sheets are widely demanded in the industry. We offer these sheets in various sizes to meet the different demands of the clients.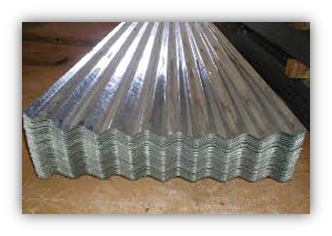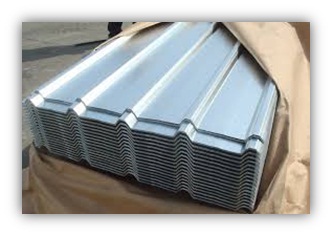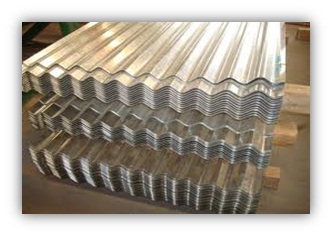 TURBINE VENTILATORS
Turbine Ventilators are manufactured using best grade materials and works on wind assisted ventilation. These are round metal vents with fins and the faster the wind, the faster this turbine rotates and exhausts smoke, humidity, heat, fumes and many more. This ventilation process drops the temperature in the shed and alloy supply of fresh air through windows and gates. Our range is extensively used for commercial, homes attic ventilation and roof exhaust.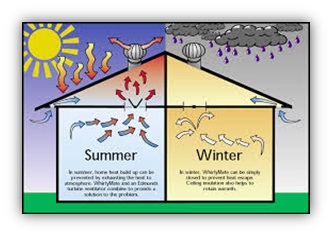 COLOR COATED ACCESSORIES
Color Coated Accessories are manufactured using quality-assured material and advanced technology. The range of accessories is extensively appreciated in the market for its robust construction, longer functional life and high strength. Besides being effective, these accessories are used in construction industry for purposes such as cladding and roofing. These accessories are highly demanded in the market and can easily be customized to suit the variegated needs and demands of our valued clients.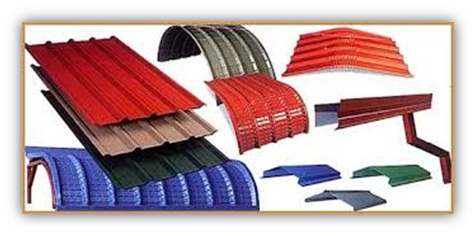 PURLINS
Purlins are a horizontal structural membrane in a roof. It helps in supporting the loads from the roof deck and are properly supported by the building wall or principal rafter. These roof purlins are extensively used in large sized roofing platforms, factory, workshops, godowns and many industrial sheds. Manufactured using best grade materials, these are offered in various specifications, depending upon the requirements of the clients.